VB07 Mini Bus Air Conditioner
VB07 Mini Bus Air Conditioner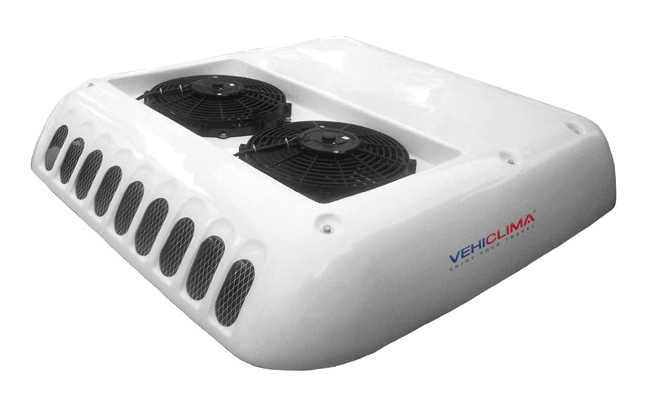 Features
The roof-mount layout makes the mini bus air conditioner convenient to open and overhaul.
The fashionable streamline design perfectly integrates with the bus body and reduces air resistance in driving.
The mini bus air conditioner has abundant cooling capacity, low noise and low power consumption.
World-brands refrigeration key parts assure the reliable working performance and super quality.
The water-proof electric fittings efficiently increase the system's reliability and lifespan of the electric parts.
With its high quality fiberglass epoxy resin case and cover, this mini bus air conditioner features high strength and high resistance to vibration and corrosion. It is used for Iveco bus 30.10.
Note: One year (12 months) warranty period since the date the products have been installed.
VehiClima Industry is a professional mini bus air conditioner manufacturer in China. In addition to bus air conditioner, we also provide other vehicle air conditioning products, such as main battle vehicle air conditioner, cabinet air conditioner, window type special vehicle air conditioner, transport refrigeration unit, and more.