Cavaran and Motorhome Combined Air & Water Heater, AWH series
Cavaran and Motorhome Combined Air & Water Heater, AWH series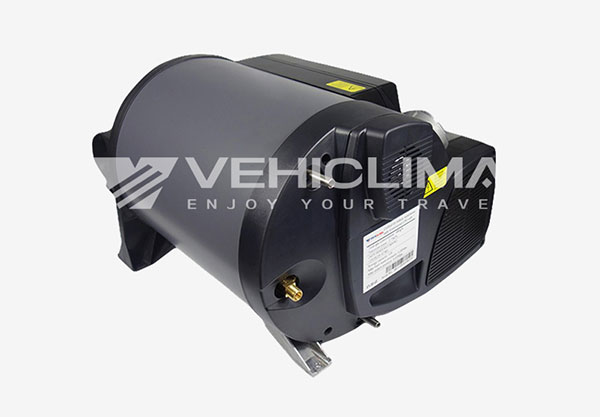 AWH series heaters are specially designed for RVs, which combine cab air heater function and living water heater function as one integrated machine.
As an ISO9000 certified corporation, our AWH series heaters have approved CE certification and E-mark certification.
Now, you can enjoy your RV travelling with warm air and 24-hours available living hot water using your VEHICLIMA air and water combined heater.
Features & Benefits of AWH Series Heaters
Use one heater to supply warm air and living hot water in the RVs, save installation space.
Operate more economically: LPG, Gasoline and Diesel Fuel versions are available.
AC electric source (220V/50Hz and/or 115V/60Hz) is combined.
Distribute the warm air to the right places desired through 4 air channels.
Anti-freezing security water valve adopted, water would be drained out automatically when ambient temperature decreases down to 3+/-1C.
Can work with RV air conditioning as a combined system, shift operation of A/C and heater automatically according to vehicle interior temperature.
Drain and ventilation valves ensure fresh air in RV cab and water gets out timely.
Intelligent self-manage highland function mode, never worry the heater does not work in highland regions.
Technical Parameter
Model
AWH-L6
AWH-G4
AWH-D4
Energy Source
LPG/Propane/Butane + electricity
Gasoline +
electricity
Diesel +
electricity
Rated Operate Voltage
V
12
12
12
Operating Voltage Range
V
10.5~16
10.5~16
10.5~16
Max. Power Consumption at 12V: Heating Water Container
A
5.6 (max)
8~10 (max)
8~10 (max)
On Average Power Consumption at 12V: Operation of Heater and Water Container
A
1.3
1.8 ~ 4
1.8 ~ 4
Rated Heat Output in Fuel Mode
w
2000/4000/6000
2000/4000
2000/4000
Fuel Consumption
ml/h
160/320/480 (g)
510~550
240~270
Operating Pressure
mbar
30 mbar
LPG gas
-
-
Max Warm Air Flow Rate (Free Blowing) with 4 Air Outlets
m³/h
287
287
287
AC Electric Source
220V-50Hz/110V-60Hz
220V-50Hz/110V-60Hz
220V-50Hz/110V-60Hz
Rated Heat Output in AC Electric Mode
w
900/1800
900/1800
-900/1800
Power Consumption in AC Electric Mode
A
3.9 /7.8
7.8/15.6
3.9 /7.8
7.8/15.6
3.9 /7.8
7.8/15.6
Rated Heat Output in Mix Mode
w
7800 (max)
5800 (max)
5800 (max)
Water Capacity
Liter
10
10
10
Pump Pressure
MPa
0.35
0.35
0.35
System Pressure
Mpa
0.35
0.35
0.35
Ambient Temperature
C
-20~40C
-20~40C
-20~40C
Working Altitude
m
<=5000m
<=5000m
<=5000m
Weight
kg
15.6
15.6
15.6
Dimension
mm
510 x 450 x 300
510 x 450 x 300
510 x 450 x 300