Eutectic Coldtube Series Truck Refrigeration Unit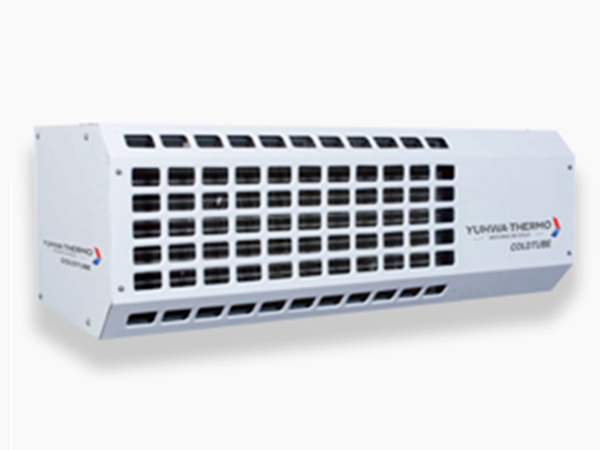 The electric eutectic coldtube unit is a holdover or latent heat storage solution. The complete system comprises a single phase or three phase condensing unit and the eutectic coldtube beams (evaporator) mounted internally to the body roof.
The electric eutectic coldtube unit is one of the simplest refrigeration systems and has been around in its basic configuration for many years. Simply, it can be compared to a block of ice in a glass of water or to the freezer pack which you freeze in your fridge at home and put into a cooler box to keep your drinks cold.
The system is plugged into an electrical shore power supply until the tubes are properly frozen, unplugged, and then the vehicle starts its delivery around.
Application
Mainly to transport expensive cargo, ice-cream, frozen meat, special medicines, etc.
Features & Advantages
-40℃ transport temperature is achievable
Silent operation
Low maintenance fees
Unit longevity
On road emission free, no fuel costs
Lower running costs
Minimal wearing parts
Assured refrigeration
Electronic expansion valve
EUTECTIC COLDTUBE BEAMS (Evaporating Unit)
The coldtube beam is extruded aluminum tube containing a non-toxic eutectic solution with copper tubes built inside. A wide range of solutions is available for various temperature applications.
CONDENSING UNIT
Semi-hermetic compressor
Copper tube aluminum fins heat-exchange coil
Brushless Motor Fans
Simple accessible controls
Nose or under mount
Auto phase detection and correction
UNIT CAPACITY AND MASS
To provide optimum refrigeration performance, please contact your dealer with specific boxes in order to calculate solution volumes and condenser specifications.
THE FOLLOWING INFORMATION IS REQUIRED
Internal body dimensions
Required transport temperature
Holdover period required
Pull down time available
Number of door openings per day
Insulation type and thickness